our
menu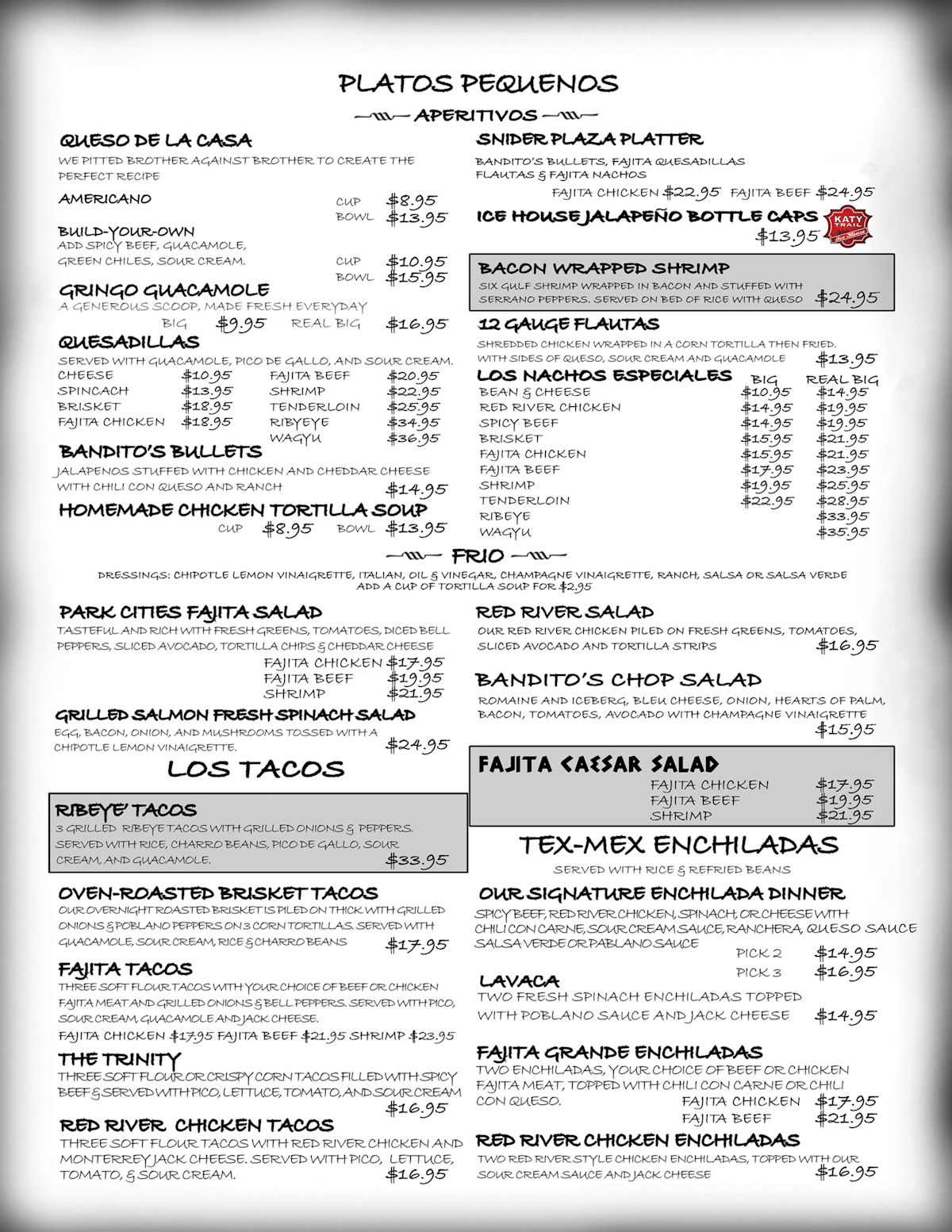 private parties
let Bandito's plan your next event party here!
(214) 750-6100
our favorites
we recommend
Grilled fajita beef, Chicken or Brisket served with bean and cheese on homeade tortilla chips. Served with pico de gallo and quacamole.
We have pitted brother against brother to create the perfect recipe for Queso. Add gound beef, quacamole, green chiles and sour cream.